Wisconsin Homes Fond du Lac, WI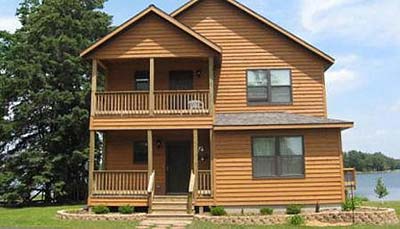 If you are looking for an accredited contractor and builder of Wisconsin Homes in the Fond du Lac, Neenah, Oshkosh, and Appleton areas, contact Dowling Construction, Inc. We are one of the few selected companies in the state that has the experience and capabilities to install Wisconsin Homes' custom-built homes.


Choosing Custom-Built Homes
Custom-built home is now becoming a popular option for would-be homeowners because of the various benefits that they'll get from this type of home. It is not only easier and faster to build, but it is also designed to withstand the test of time. With a custom-built home, you can move in within 4-10 weeks after the start of the construction. This is not the case if you opt for the traditional stick-built home where you have to wait for several months before it can be completed.


Why Choose Wisconsin Homes?
Wisconsin Homes has been in the industry for more than four decades. This experience is more than enough to convince us of its ability to design and build custom homes that will satisfy the needs and preferences of our clients.

Here are some more reasons why you should choose its custom homes:


Exquisitely designed homes. The great thing about Wisconsin Homes is its exquisitely designed homes. Aside from the standard models, you can also choose from more than 100 design plans that can be customized according to your needs and requirements.


Homes built to perfection. Quality is one of the most important criteria that clients look for in a custom-built home. And we are proud that our offered homes are built using the best materials possible and crafted by expert craftsmen and builders. They are prepared in a controlled environment where all the processes are strictly monitored to conform to industry standards and building codes. In addition, every component of our custom home is made using modern building methods and advanced technologies.


Eco-friendly designs and features. The custom homes offered by Wisconsin Homes is Energy Star certified. This means that you will be getting an energy-efficient home that is also safer, more comfortable, and built to last.

Meanwhile, some of the popular designs and models that we've already built for clients in Fond du Lac, WI and surrounding areas include:


Chalet
Ranch
Cottage
Cape Cod
Colonial / Two Story
Multi-family
The Right Contractor for Your New Home
One of the reasons why we are the preferred contractor by most clients in Fond du Lac and nearby cities is our highly personalized approach to home construction. From land preparation and construction to adding various features and amenities, our clients are assured that we will put all our resources in the project. We will also assign a project manager to oversee all the activities in the project site and immediately report to us any concern and issue that may arise during the construction phase.

Our experienced crews are all trained to build custom built homes from Wisconsin Homes. They have already worked on different home designs and models, so you can expect that they can expertly handle the construction of your new home. In fact, our previous clients commend our systematic installation process and smooth workflow, which then result in faster project completion.

Call us today at (920) 235-8021 to get in touch with one of our representatives.